Adult playsuits for everyone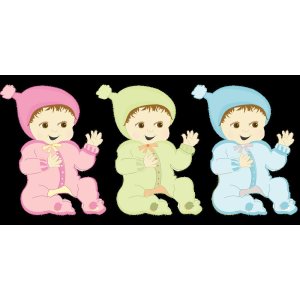 Dive into the fascinating and exciting world of adult playsuits
Indulge yourself in an attractive adult playsuit from our extensive range. Whether it's chilly evenings outside in the garden, on the terrace or your balcony, or cosy evenings at home on the couch, the adult baby romper does exactly what it promises and pairs perfectly with our adult nappies.
Adult playsuits produced in our own workshop
The butt flap rompers are made in our own workshop. The adult playsuits are One size, so they really fit you, and you can get them with or without footies. Of course, we take customer wishes into account, which is why you can get adult baby rompers with a zip in the front or in the back in our fetish shop. You can even choose an adult playsuit with a zip on the side. Special requests are very welcome. Contact us and tell us what you have in mind. We will then develop a solution together. Our aim is to make you feel as comfortable as possible as an adult baby.
Benefit from the different materials
Surely you want to own more than one romper, don't you? We offer our adult playsuits either in fabric, PVC, latex or leather. If you would like to have gloves sewn onto your snuggle suit, just let us know. We are flexible and will gladly attach a magnetic lock or gloves with straps. With our attached zips, you can choose how much of the face area you want to leave free. We love the love play just as much as you do and are creative about attaching the appropriate zip sliders to close it off. This way, many adult baby rompers turn into a bondage suit.
The perfect playroom for adult babies
In addition to our One size butt flap rompers, we also offer children's furniture in adult sizes. After all, the baby needs its cot and a high chair so it can be fed. Playpens and rocking horses are also available, so you can lie down nicely in your cot with an adult diaper and in a cuddly adult playsuit.
Matching accessories
You also need a pair of rubber pants to go with your adult playsuit? No problem, we stock dummy gags as well as rubber pants and straitjackets. We make the right accessories for corporal punishment. If you have any questions, please contact our staff. Our delivery is fast, so you can get into your adult baby romper within a few days.
Tauche ein in die faszinierende und aufregende Welt der Strampler für Erwachsene.
Verwöhne dich
selbst in einem attraktiven Kuschelanzug aus unserem reichhaltigen Sortiment. Ob an kühleren
Abenden im Freien im Garten, auf der Terrasse oder dem Balkon sowie an den Kuschelabenden zu
Hause
auf der Couch, der Overal für Erwachsene hält genau das, was er dir verspricht.
Produktion in der eigenen Werkstatt
Wir produzieren in unserer eigenen Werkstatt. Unsere Strampler sind one size und du bekommst sie mit
oder ohne Füßlinge. Wir gehen auf die Kundenwünsche ein. In unserem Sortiment findest du
Strampler mit einem Reißverschluss vorne oder hinten. Du kannst ihn sogar auf der Seite wählen.
Sonderwünsche sind bei uns herzlich willkommen. Unser Anliegen ist es, dass du dich richtig
wohlfühlst.
Profitiere von den unterschiedlichen Materialien
Du wirst sicherlich nicht nur einen Overall besitzen wollen, oder? Wir bieten unsere Strampler als
Kuschelanzug in Stoff an oder in PVC, Latex sowie in Leder. Falls du Handschuhe an deinen
Kuschelanzug genäht bekommen möchtest, dann teile uns dies einfach mit. Wir sind kreativ und
bringen auch gerne ein Magnetschloss oder Handschuhe mit Gurten an. Mit unseren angebrachten
Reißverschlüssen kannst du mitbestimmen, wie viel vom Gesichtsfeld noch freibleiben soll. Wir
lieben das Spiel genauso wie du und sind kreativ dabei, die geeigneten Reißverschluss-Schieber zum
Abschließen anzubringen. So mancher Strampler verwandelt sich in einen Strafanzug.
Das perfekte Kinderzimmer
Wir fertigen nicht nur Strampler in one size an, sondern auch Kindermöbel in Erwachsenengröße.
Schließlich braucht das Baby sein Kinder- und Gitterbettchen und den Hochstuhl, damit es gefüttert
werden kann. Laufställe sowie Schaukelpferde gibt es mit dazu. Dann kannst du dich schön im
Kuschelanzug in dein Gitterbettchen legen.
Die passenden Accessoires
Du brauchst noch eine Gummihose zum Overal? Kein Problem, wir führen Schnullerknebel sowie
Gummihosen und Zwangsjacken. Für die körperliche Züchtigung fertigen wir die passenden
Accessoires. Falls du Fragen hast, dann wende dich an unser Fachpersonal. Unser Versand erfolgt
zügig, und schon innerhalb weniger Tage kannst du in deinen Kuschelanzug one size steigen. Du